VL MAGICAL GRIP EKO VEGAN LEATHER YOGAMATS
Unikt Grepp & Vacker Design
VL Premium PU Yogamattorna ger dig ett unikt & svårslaget grepp samt god dämpning. Alla VL Yogamattorna är 100% Ekologiska & Veganska.
"Vad mer kan man önska sig av en Yogamatta? Magiskt vacker, ett helt suveränt grepp och smidig att bära med sig – absolut den bästa yogamattan jag haft!"
 – Yogalärare Emilie Hallgard
---
VL YOGAWEAR
Dressy, Comfy & Funktionella 
Be More You & Be your own kind of Beautiful!
Yogainspiration på VL Instagram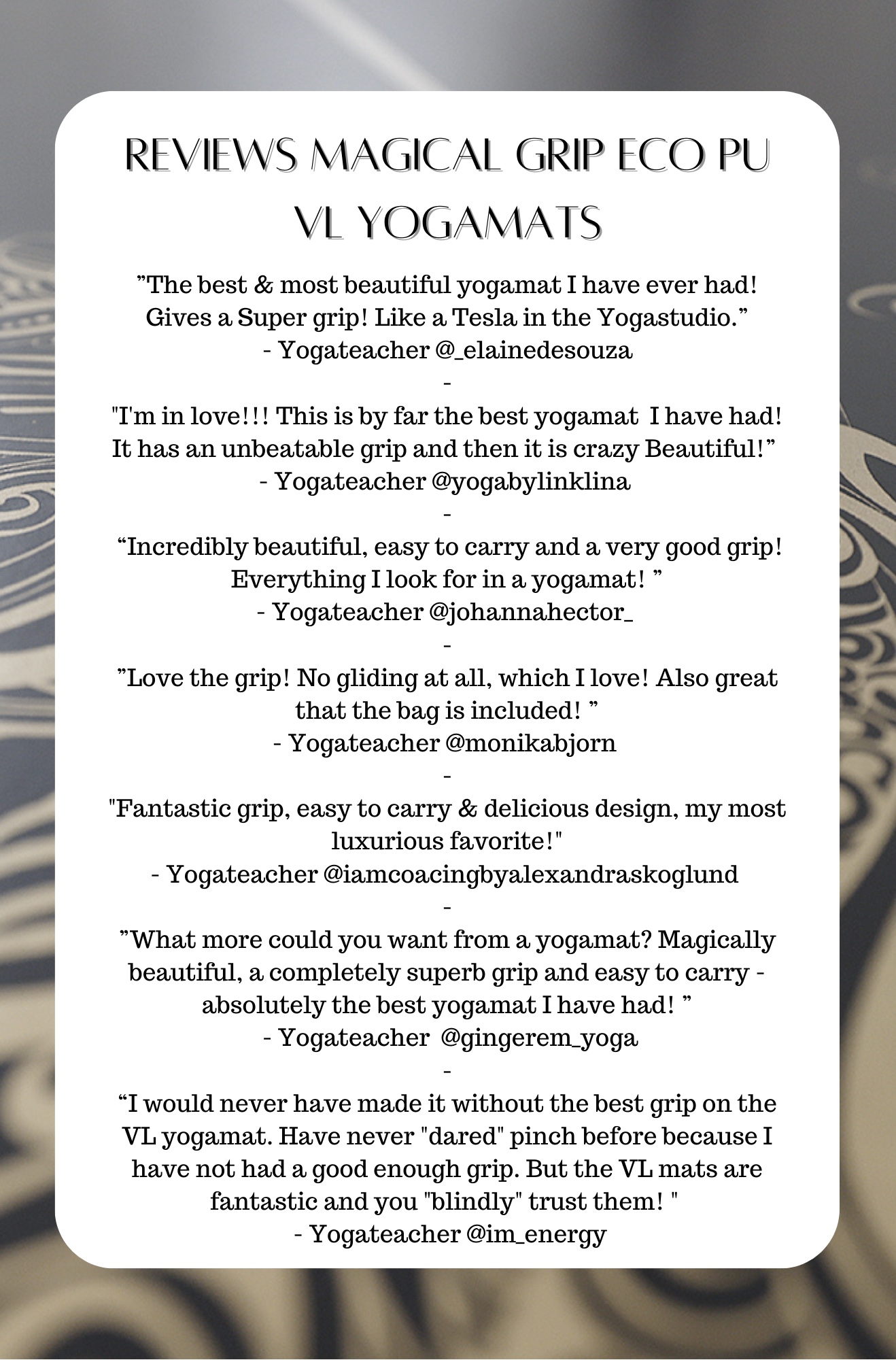 Nyhetsbrev
Var först med att få de senaste DesignNyheterna från VACKRALIV YOGA!
Nyhetsbrev
Var först med att få de senaste YogaNyheterna från VACKRALIV YOGA samt Yogainspiration & Erbjudanden! Namastè