VL MAGICAL GRIP VEGAN LEATHER YOGAMATS
Unikt Grepp & Vacker Design
VL PU Yogamattorna ger dig den extra vackra tryggheten med ett unikt & svårslaget grepp samt god dämpning. Alla VL Yogamattorna är 100% Ekologiska & Veganska samt inga gifter & helt fria från PVC. Just for You!
"Den bästa & snyggaste Yogamattan jag någonsin haft. Ger ett Supergrepp! Som en Tesla i Yogastudion!" 
– Yogalärare Elaine de Souza
♥
"Vad mer kan man önska sig av en Yogamatta? Magiskt vacker, ett helt suveränt grepp och smidig att bära med sig – absolut den bästa yogamattan jag haft!"
 – Yogalärare Emilie Hallgard
---
VL YOGAWEAR
Dressy, Comfy & Funktionella 
VL´s vison är att skapa en vacker helhet för den Yogiska Livsstilen. YogaDesign som lyfter det vackra i det vackra med unika detaljer, hållbarhet, bekvämlighet & passformer utöver det extra. Designat med Kärlek. 
BE MORE YOU & Be your OWN KIND OF Beautiful! ♥
Yogainspiration på VL Instagram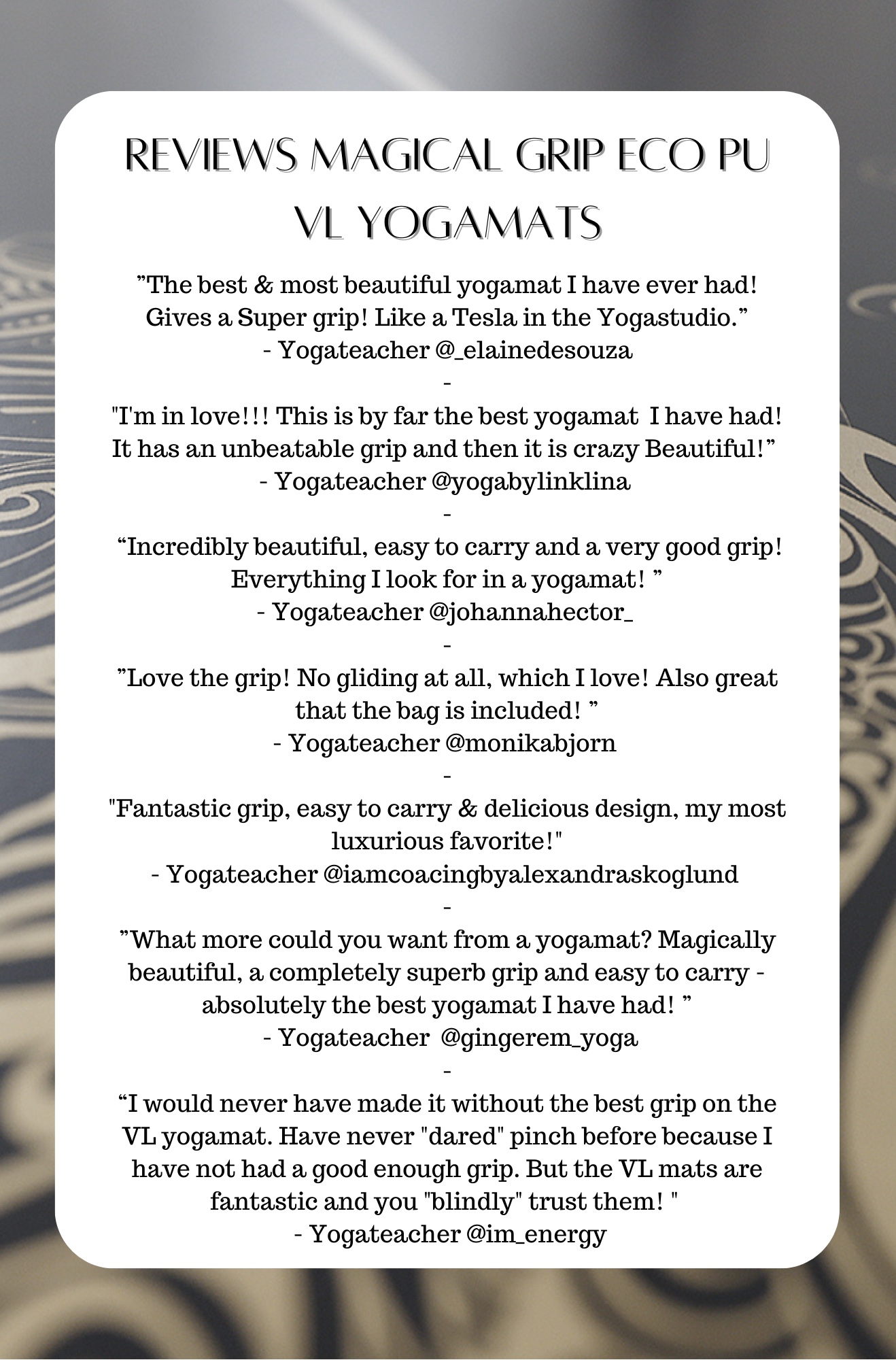 Nyhetsbrev
Var först med att få de senaste DesignNyheterna från VACKRALIV YOGA!
Nyhetsbrev
Var först med att få de senaste YogaNyheterna från VACKRALIV YOGA samt Yogainspiration & Erbjudanden! Namastè